Rapid transformation processes occur in low- and middle-income countries (LMICs), impacting natural habitats, rural, peri-urban and urban areas. In particular, LMICs have accelerated economic growth combined with rapid conversion of natural habitats. The newly emerging human settlements exhibit varying degrees of inequalities in terms of access to basic infrastructure and essential services. Moreover, local environmental conditions can have severe impacts on living conditions and health outcomes. To adequately monitor these transformation processes, timely and spatially disaggregated data are essential but often not available. Earth Observation (EO) data can provide immense opportunities for monitoring these transformations, but several challenges, pertaining to their use, need to be tackled.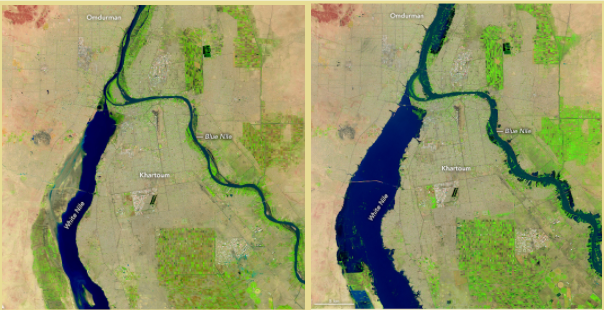 The EARSeL SIG on Developing Countries has been founded to bring together scientists, stakeholders, local and international organisations to support sustainable development in developing countries. It aims to provide methodological and application pathways in support of local and national information needs and specifically, supporting the monitoring of the 17 Sustainable Development Goals (SDGs).To achieve these tasks,, the SIG is open to all kinds of Earth Observation-based applications and methodological innovations that are set in these regions. In particular, we welcome:

Methodological and data innovations. Here, we invite contributions that advance the current state-of-the-art with regard to the implementation of AI and EO-based algorithms to measure and characterise urban and rural transformations from various fields (environmental, demographic, socio-economic, health, hazards, climate change). The novel use of existing datasets to contribute to this task is also welcomed.
Innovative Applications. Applied studies that tackle the previously mentioned topics using EO to provide locally relevant information to users and showing how EO can create societal impacts.